Reliable H2S insights
The SulfiLoggerTM sensor provides the reliable insights you need to optimize your H2S management.
It continuously measures hydrogen sulphide in untreated sewage, in the air above sewage, or in wet process gases. Built to withstand the harsh conditions found in sewer networks, the ATEX-certified sensor operates under anaerobic conditions and in up to 100% humidity. It is suitable for both permanent H2S monitoring and portable sulfide mapping campaigns in the entire sewer network and at the wastewater treatment plant.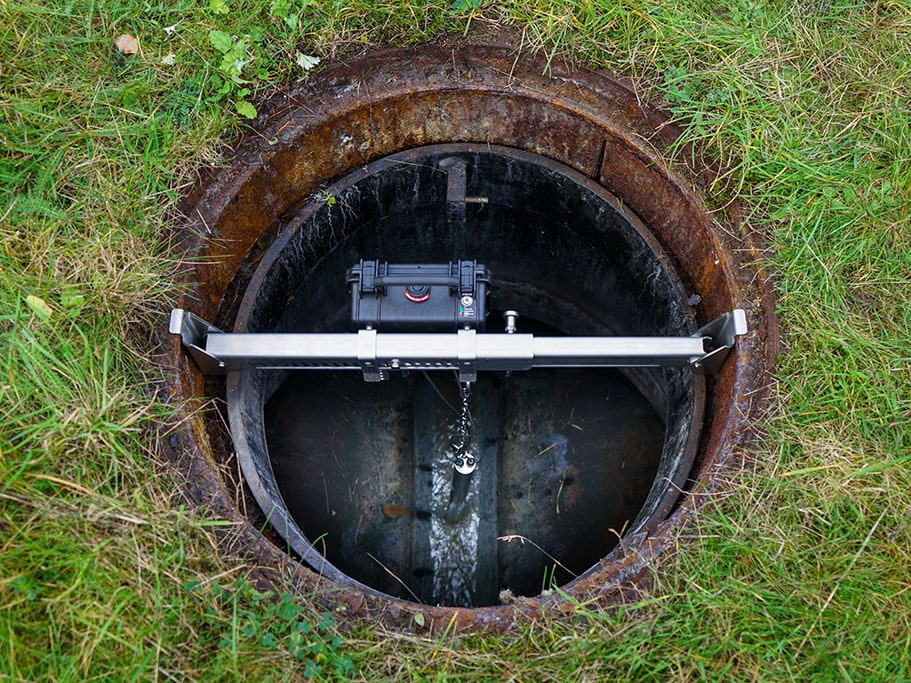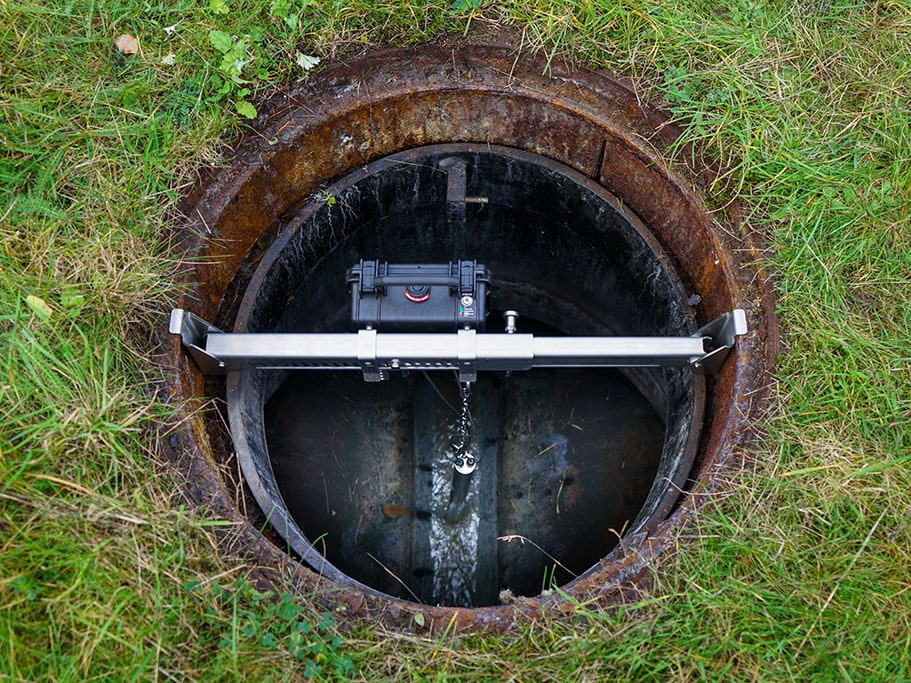 Know your H2S challenge
Hydrogen sulfide causes severe odor, corrosion, and worker safety problems. Although these problems can be mitigated, a lack of reliable data often results in inefficient H2S management. Existing measurement solutions only show you the tip of the iceberg, and your true H2S challenge is bigger and more complex than you think.
Measuring completely uninterrupted in critical network hotspots, the SulfiLoggerTM sensor technology provides a reliable, true and dynamic overview of how H2S impacts your entire sewer network.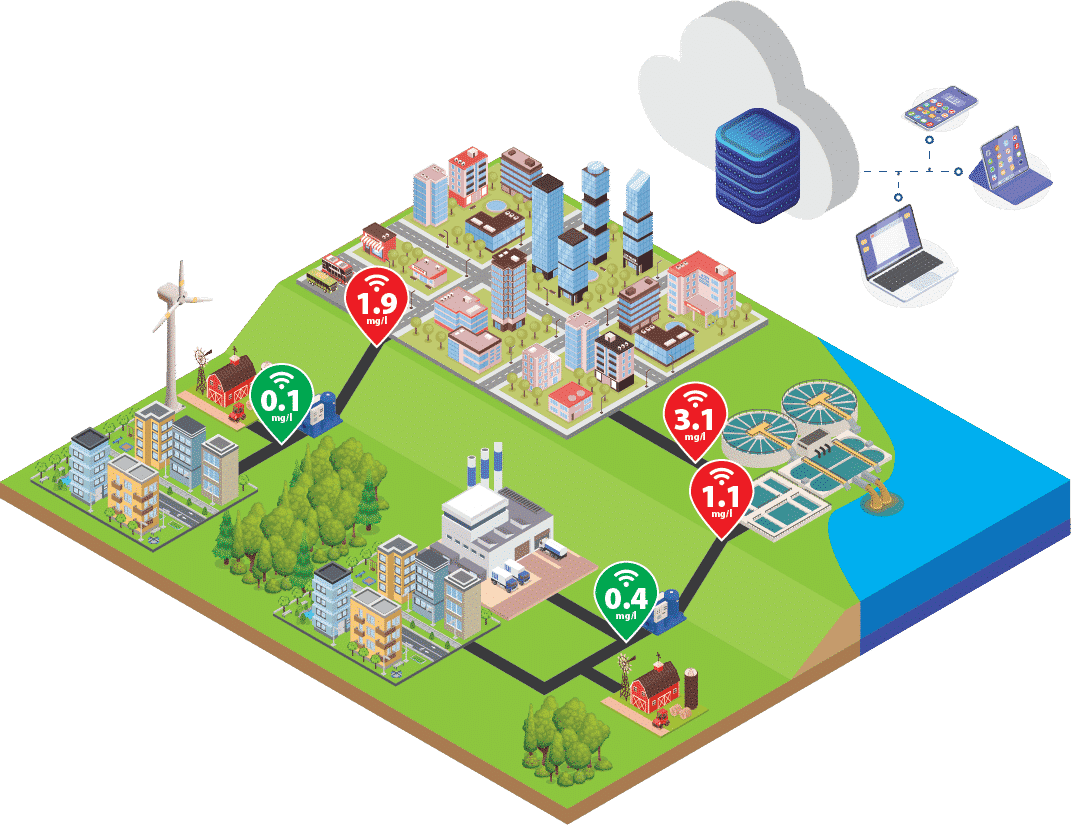 Monitor your H2S challenge
Your hydrogen sulphide challenge is always developing.
The SulfiLoggerTM sensor measures the volatile gas continuously. This enables you to follow the development in H2S directly in your SCADA or PLC system – or on any device using the cloud based SulfiLoggerTM WebData IoT solution.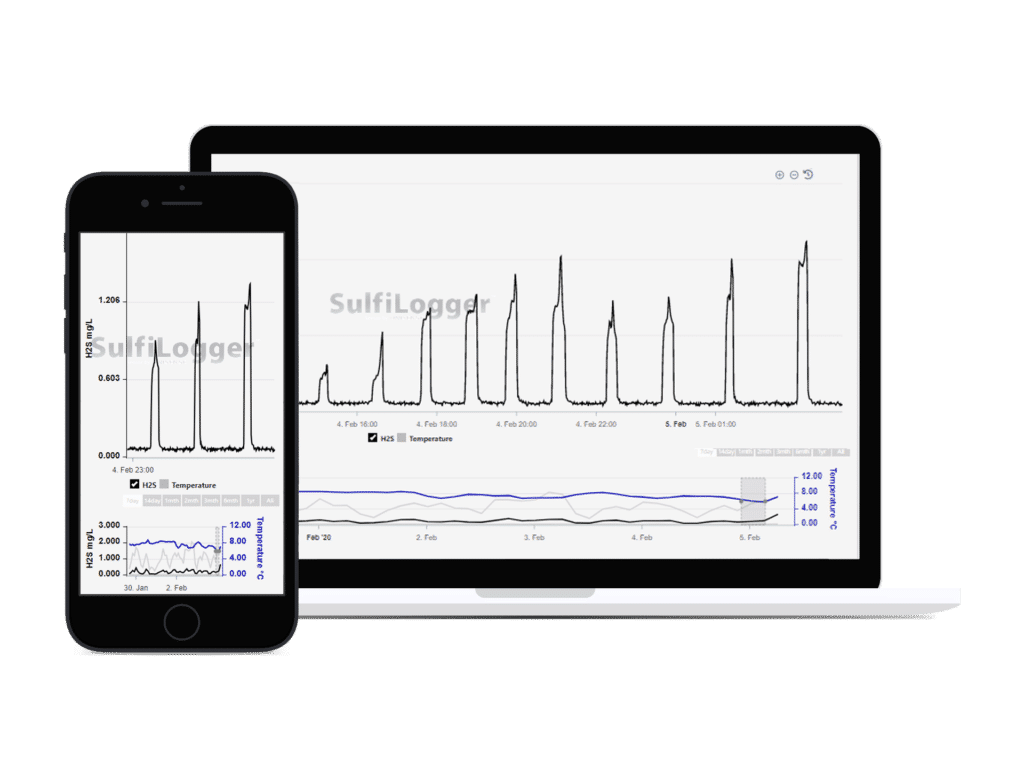 Measure H2S without interruptions in sewer networks and at wastewater treatment plants.
Monitor H2S continuously in wet biogas immediately after the anaerobic digester.

Measure right after the separator to follow the development in H2S in oil & gas processing.
Optimize your H2S management
Do you know if your H2S mitigation actually works?
Prioritize, evaluate and optimize your H2S mitigation activities with a data-driven approach to H2S management. With the SulfiLoggerTM H2S sensor, you can: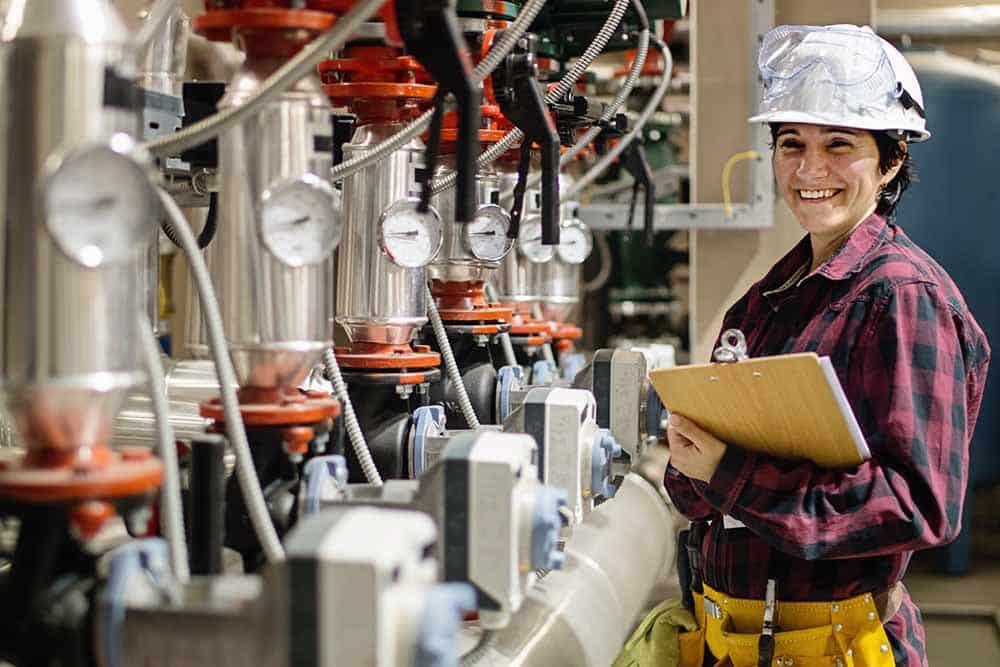 Case studies
Do you want to know how a data-driven approach to H2S management can optimize your operations? Then check out these case studies.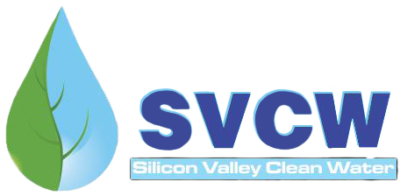 "With the real time aqueous H2S data, we are hopeful that our chemical feed systems will be optimized to control H2S to a very low concentration while providing chemical cost savings, digester gas scrubber media savings, and corrosion prevention."