H2S control in oil and gas processing industries
H2S is a main concern in the oil and gas industry, costing hours of maintenance and downtime due to corrosion, as well as requiring large amounts of scrubbing chemicals to be added during production in order to remove the H2S. Often it is necessary to use excessive amounts of chemicals because continuously measuring the precise levels of hydrogen sulfide and real dynamic chemical injection is not possible. Currently applied technologies such as manual tube sampling or advanced laser diode measurement pose numerous problems for operators in terms of extensive manual handling, high cost and frequent break-down and service.
With the cutting-edge SulfiLoggerTM sensor this is no longer an issue!
Real-time measurements of H2S levels in gases and liquids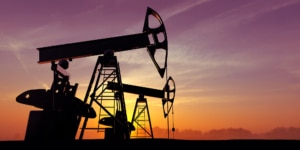 The sensor continuously provides real-time measurements of all H2S levels with no delay. This makes it possible to precisely control the dose of scrubbing chemicals such as triazines injected into the pipeline at any time. The SulfiLoggerTM sensor eliminates the need for sample preparations, as it is designed for extreme environments. It has the unique ability to measure directly in gas, multiphase, injection water, and production water and therefore provides very accurate measurements of H2S levels.
Being able to map H2S levels more precisely also means less corrosion in the pipelines and other equipment over time. This enables proactive maintenance planning and reduces costs and unscheduled downtime on the facility.
Benefits
A complete and real-time picture of H2S levels in pipeline systems
An ATEX approved design (X series sensors)
Instant feedback control for chemicals dosing pumps
Fast detection of variations in H2S levels
A very robust sensor design with a small reaction chamber that clears out fast leading to speedy recovery and minimal hysteresis/history influence on the sensor readings
A unit that can operate continuously under anaerobic conditions, in very high as well as low concentrations of H2S and in high pressure/high temperature environment (HPHT)
Case studies: