Smart odor and corrosion control
Intelligent chemical dosing

Sign up for the webinar
Are you dosing chemicals in excess to prevent H2S induced odor and corrosion?
Did you know that there is a better way?
Sign up for our free 30-minute webinar and hear more about how you can use continuous, liquid-phase H2S measurements to achieve a better and more cost-efficient dosing of chemicals for H2S mitigation.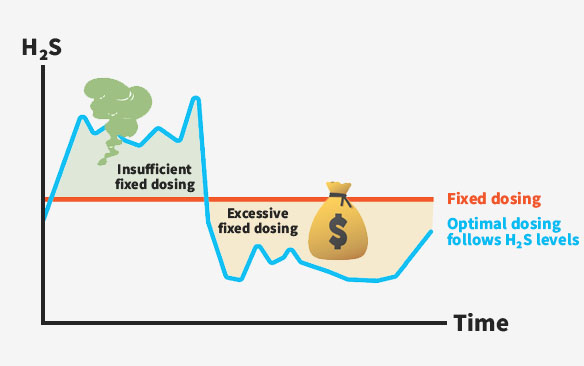 By participating in this webinar, you will among other things learn:
Why liquid-phase H2S measurements are essential for optimizing chemical dosing stations
How you can use real-time sensor data to optimize chemical dosing stations
Best-practices for multiple chemical dosing strategies including fully sensor-controlled  dosing
Please select a timeslot when signing up for this webinar:
1) European timeslot
Thursday October 7
10:00AM (CET)
2) US/CA timeslot
Thursday October 7
09:00AM (PT) / 12:00PM (ET) / 06:00PM (CET)