Meet Unisense at Aquatech
Unisense exhibits at Aquatech, Amsterdam on November 5 – 8. Find us at the Danish Pavilion at hall 5, stand 102. At the stand, we're exhibiting two products; the SulfiLoggerTM H2S sensor, and the Unisense Environment N2O sensor system.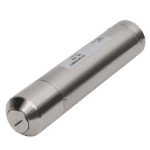 Optimized H2S mitigation
The novel SulfiLoggerTM H2S sensor measures hydrogen sulfide directly in raw liquid wastewater for efficient root cause analysis campaigns, improved asset management and optimized chemical dosing.
Improved environmental compliance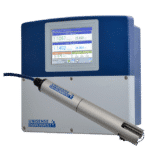 In addition to the SulfiLoggerTM sensor, Jan and Kirsten also exhibits the Unisense Environment N2O system for continuous nitrous oxide monitoring at wastewater treatment plants, which enables efficient nitrous oxide mitigation for improved environmental compliance.