Chemical dosing optimization campaign initiated in Germany
Unisense is once again participating in a measurement campaign with researchers from the Department of Urban Water Management at TU Berlin, The Technical University of Berlin. This time, two SulfiLoggerTM sensors have been installed in the sewer system in the German town of Ueckermünde to optimize chemical dosing strategies and mitigate hydrogen sulfide related odor nuisances.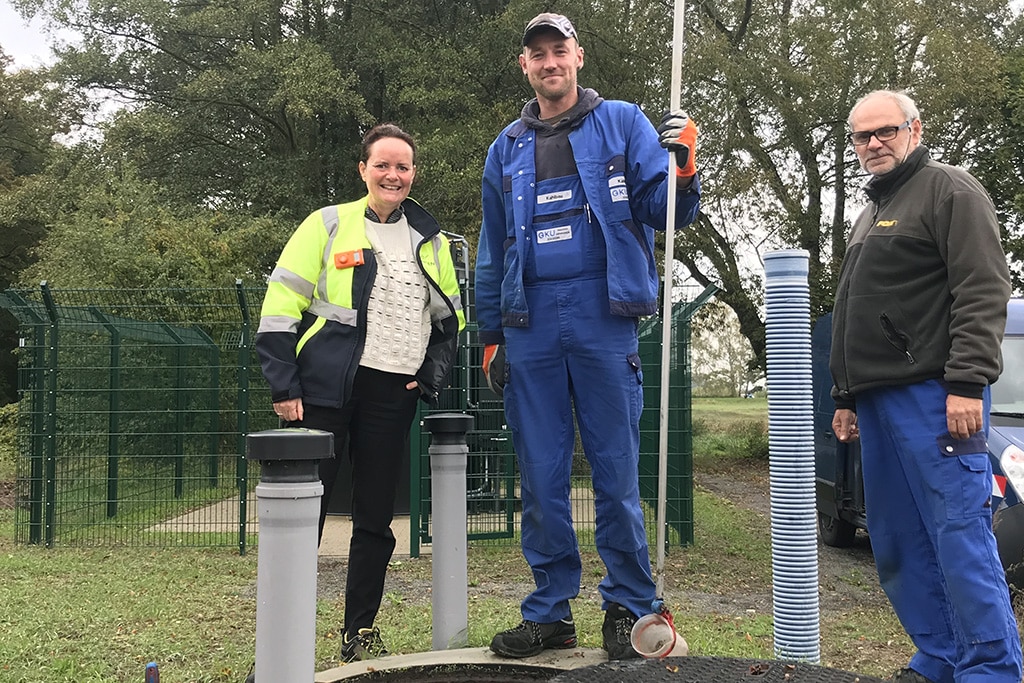 Located in Northeastern Germany near the Baltic sea and the Polish border, Ueckermünde is a small town with a thriving hospitality industry that is affected by hydrogen sulfide odor nuisances.
The culprit is a 9 km long force main starting in the nearby town of Leopoldshagen, from which sanitary wastewater is pumped to Ueckermünde via a pumping station in Mönkebude halfway on the line. To alleviate the odor nuisances, two chemical dosing stations have been installed in the first and second part of the main, which injects FeCl2 and calcium nitrate directly into the pressurized pipe. Initially, neutralization agents were added using a simple, flat-line dosing strategy, which have since been improved as the utility switched to a flow-based dosing strategy where the injection rate is controlled by flow sensors installed in the pumping station wells. This initial optimization has reduced the scope of the odor nuisances but been unable to mitigate the situation in Ueckermünde completely.
To optimize the dosing strategy even further, TU Berlin and Unisense have now installed SulfiLogger H2S sensors in the pumping station sump in Mönkebude and in the end-of-pipe discharge in Ueckermünde, and initial sensor data confirms that despite the flow-based dosing control, high loads of hydrogen sulfide are still present in the wastewater at both measurement points. For the next step of the project, TU Berlin will initiate new dosing strategies using the online data of the SulfiLoggerTM sensor as a feedback control for the injection of calcium nitrate in the chemical dosing station located just before Ueckermünde. If successful, an optimized dosing strategy will effectively mitigate the odor nuisances and improve the overall quality of life for the affected residents and tourists in Ueckermünde.